VASSAFOR – TO THE DEATH (Iron Bonehead Productions)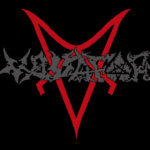 The brainchild of New Zealand death worshipper VK, Vassafor strikes emphatically, mercilessly and supremely with a second full-length inside the space of three years, 'To The Death' the magnificent, significant and substantial follow-up to 2017's monstrous 'Malediction'. For the past eleven years, VK has been joined in the Vassafor engine room by drummer BP and the duo have herewith crafted one of the finest examples of Black / Death Metal you are likely to encounter anywhere, anytime. Even better than its predecessor … and that's saying a lot!
'To The Death' delivers six hulking slabs of nihilistic necromancy – three of them going past the ten-minute mark – with a disturbing instrumental ('Black Talon') serving as a central piece, breaking up the oppressive sense of impending evil with, well, even more evil. One of the first things to strike me about this release is the suitably unforgiving, subterranean sound which has been conjured courtesy of another stellar production job that matches Vassafor's breed of underground Black / Death perfectly.
Clearly, the musicianship and performances are of the highest calibre, but the decision to let some (or often most) of the music remain buried in the mix results in an authentic underground and analogue sound which is utterly organic and quite wondrous. Having listened to this album already more times than is good for my physical and mental well-being, I'm convinced that it has been granted the perfect production – one which ironically almost sounds like no production whatsoever. I must stress, however, that some parts are crystal clear and concise, adding to the elusive and unique nature of the album as a whole.

Of course, VK's proven prowess in the engineering room (his mixing, mastering and engineering skills are in big demand these days) confirms that a tremendous degree of thought went into every detail of how 'To The Death' should ultimately sound. Indeed, he even went so far as to bring in Greg Chandler from Esoteric to look after the mastering, deciding that a second pair of ears would be best to ensure that nothing was missed on such a complex mix. Thus, Vassafor's vicious brew of ghastly, occult, obsidian, cavernous black death is now everything it should be and more.
Dark, disturbing and dripping of undiluted death and decay, 'To The Death' is muddy and earthy, perhaps destined to become a landmark release within this sub-subgenre; complex, confident yet at the same time understated and straight to the point. There's so much going on here that each repeat listen is as rewarding as the first one, more layers revealing themselves, emerging from the shadows like glorious, bedraggled, resurrected corpses, the twelve-minute title track and almost-18-minute closer 'Singularity' showcasing Vassafor's innate understanding and control of the darkest dynamics in modern (anti-)music, while the penultimate spell, 'Emanation From The Abyss', is also worthy of special mention.
If you are only going to buy one album this year, it should probably be this one. As an illustration of the empowering intoxication that the thriving cross-pollination of Death Metal and Black Metal can muster, Vassafor's third full-length – a heady brew, indeed – is nigh on perfect.
Evilometer: 666/666