PALE MIST – THROUGH THE LABYRINTH AND INTO CONNECTIVITY (Werewolf Promotion)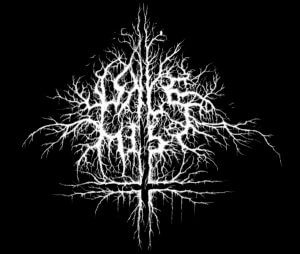 Pale Mist's third full-length, 'Through the Labyrinth and into Connectivity', has been masterfully crafted in the deepest depths of the UK Black Metal underground. The vision of sole member Glomor, the album expands upon Pale Mist's misanthropic, raw-BM past to deliver a truly rousing, triumphant and transcendental experience – a highly accomplished volume of work, by all accounts.
It is abundantly clear that Pale Mist revers death and nature in equal measures, 'Through the Labyrinth and into Connectivity' a stirring, atmosphere-drenched celebration of the endless cycle of life and death. Oblivion awaits us all; we might as well accept it. Anger and acceptance abound, the songs soaring confidently and defiantly, bristling with energy, charged with a positivity and a negativity that accurately reflects the paradox of existence.
After instrumental opener 'The Crackling Path' paves the way, 'A Metaphysical Dissolution' is the first of four lengthy offerings to surge forcefully, irrepressibly into essence, followed by the elegant centrepiece of the recording, 'Life in the Dead Tree'. Perhaps I was predisposed to liking this song due to the involvement of Dan Capp on backing vocals, but it duly delivers almost 15 minutes of esoteric magnificence, the uplifting sonic attack bolstered greatly by excellently-composed lyrics. Building to a frenetic finale, 'Life in the Dead Tree' is charged with mystical energy and heartfelt emotion.
Lush, haunting and surreal, the enchanting title track presents an unexpected curveball, venturing without warning close to darkwave terrain and showcasing Glomor's diverse talent as an adept composer and musician. Fizzing, rasping, galloping arcane Black Metal returns on 'Crushing the Inferior Realms of Becoming', a memorable denouement which brings the curtain down on a surprisingly-varied, deeply-spiritual and thought-provoking journey.
Evilometer: 666/666