VORTEX OF END – ABHORRENT FERVOR (Osmose Productions)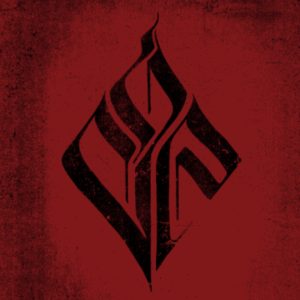 Vortex of End have streamlined and honed their attack on fourth full-length, 'Abhorrent Fervor', which delivers a more refined and direct hit than its comparatively adventurous and grandiose-sounding predecessor from a couple of years hitherto, 'Ardens Fvror'. As the wondrous craftsmanship and dynamic flair exhibited across the 50-minute duration of the latter resulted in an uplifting record blessed with a beguiling range of mood and tempos, I was looking forward to more of the same. But the Parisians have opted not to make the same album twice and, despite the initial jolt, this was clearly the right move.
Trimmed back by 25% in terms of both running time and track numbers, 'Abhorrent Fervor' for the most part relies on naked but uncannily melodic aggression to get the message across, although, with shape-shifting ten-minute closer 'Putrid Fluids', the album climaxes in a swirling maelstrom of schizophrenic might more reminiscent of VoE's breakthrough third full-length offering. While this parting shot is bookended with soothing ambience and features soaring leads prominent in the mix, the production and overall approach is now different so the dramatics of old are replaced by a more straightforward but still decidedly sophisticated and nuanced approach.
It's admirable that Vortex of End opt not to stand still and risk regression but instead elect to evolve and adapt in a bold bid to move forward and upward. Once this is done in moderation and without compromising the urgency or integrity of the music (selling out), then it's obviously a positive development. Consider this album a slight change of direction rather than a rebirth; suffice to say, the formula that served Vortex of End so well on 'Ardens Fvror' has been tweaked as opposed to precluded.
Ultimately then it's a classic case of the more things change the more they stay the same. With more than a nod to the lingering ghosts of Death Metal (evident throughout the album, in fact), the deliriously demented and nigh on transcendental 'Sovereign Wrath' captures Vortex of End at their infectious, contemptuous best, seamlessly merging hostility with harmony in a wholly natural, uncontrived, alchemic and mesmerising manner, while 'Cascades Of Epiphanies' slashes, lashes and bashes the senses with unfettered fury whilst simultaneously enchanting with brushstrokes of sombre pathos. The penultimate exaltation, 'Stygian Hexahedron' is the most consistently punishing on offer, but still displaying traces of the paradoxically-parallel paths of divergence and coherence that resonate across Vortex of End's fanatical art.
Evilometer: 666/666